Firewood
Into the workshop where we doing lopping and sorting frieze and square edged wood, we are producing planks from 70 to 250mm of wickness and 18 – 27 – 34mm of thickness.
These planks are used to produce :
Flooring
We proposing cube used to produce leg furniture :
Beech Cube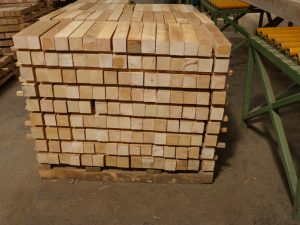 To produce this type of product, we using the first planks which are cutting during the sawing of the log. Then, planks are sorted and sliced through to automatics machines. Employees get planks ready in packs in order to load on trucks.